Truck Mount Spreader
(260-865 bushel / 1355-4200 gallon capacities)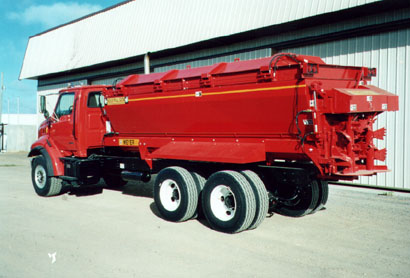 Meyer Super Spreaders can be truck mounted for fast
over-the-road transport to your fields.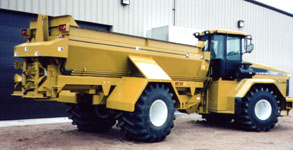 Meyer units are adaptable to a wide range
of trucks and also terra-gator systems.
Drive options include PTO, hydraulic and hydrostatic depending on model. Hydrostatic Drive allows variable speed control of the augers.

(V-Max, V-Force Hydraulic Drive Pictured)


Hydraulic drive bank controls the augers, expellors, rear gate and lid.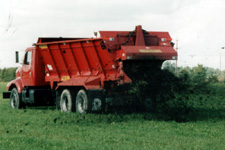 ......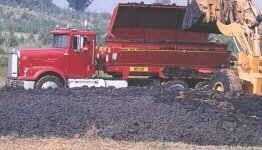 The optional hydraulic lid is available on all models.
This feature provides for a cleaner transportation
and less odor pollution.
See Pull-Type Section for
Sizes & Specifications
(V-Max, V-Force & Industrial Spreaders)

**Call factory for required truck specifications